Town Board Meetings
3rd Monday - 7:00 PM
Springvale Town Hall
W10758 Cty Hwy T
Brandon, WI 53919
Meeting dates are subject to change. Watch for agenda postings.
Town of Springvale
Mailing Address
P.O. Box 150
Rosendale, WI 54974
Helpful Links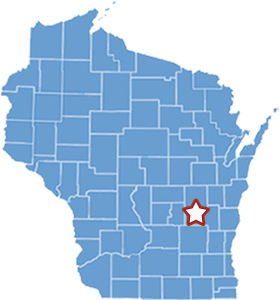 Town Springvale Bulletin Board
TOWN OF SPRINGVALE
Tuesday, April 7, 2020
WALK UP VOTER PROCESS
Voters will vote at designated window and not in the building
1. When no one is at the window, walk up and hold your photo ID to the glass for poll workers
2. Once poll workers have verified your ID, please step back 6 feet
3. Poll worker will open window and present poll book for your signature and give you a pen for you to sign poll book and mark ballot, and step back 6 feet
4. Come up to window, state your name and sign poll book.  Poll worker will retrieve poll book and partially close window and slide a ballot through window for you. 
5. Vote your ballot and slide back through partially closed window.
6. Poll worker will retrieve ballot and place it in the machine directly behind him/her as you watch.  Once the ballot is accepted by machine you may leave voting area.
---
Garbage and Recycling:
Waste Management has not notified us as to when they will be picking up their containers. Please pull them back from the road.
---
Springvale Town Hall is located at:
W10758 Cty Hwy T
Brandon, WI 53919
Town of Springvale Mailing Address is:
P.O. Box 150
Rosendale, WI 54974
Mail can NOT be delivered to the town hall.
---
Town Springvale History and Current Day
By an act of the State Legislature approved March 11, 1848, the Town of Springvale was made a separate town.  The name was suggested on account of the numerous vales and springs within its limits. The first land was recorded in 1844 but the people settled in April 1845.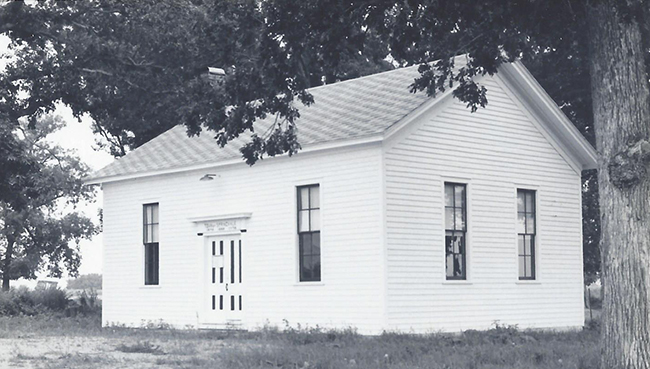 The Town of Springvale is located between Rosendale (near its northeast corner) and Brandon (close to the southwest corner of the Town). The cities of Fond du Lac, Ripon and Waupun are within 10 miles. There are two major highways running through the town with State Highway 23 being the east/west corridor and the northern boundary of the Town.  State Highway 26 is the main north/south corridor, with several County Roads running through the town as well.  The Town Hall is located near the center of the Town on County Highway T.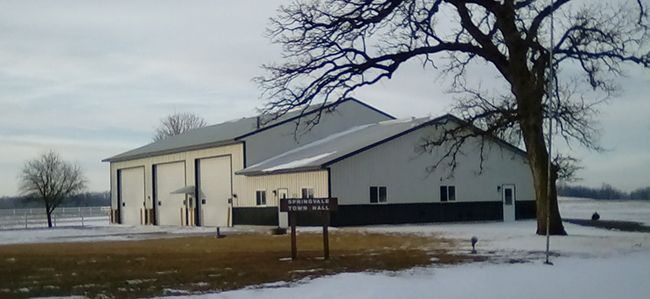 The Town is served by both the Rosendale Fire Department and Brandon/Fairwater Fire Department as well as the First Responders from Rosendale.  The Town has its own road equipment including snow plows, a grader and tractor with mower.
The Town is very rural with approximately 725 residents. Although there are small groupings of homes near Rosendale and Ladoga, the remainder of the town is primarily farms and farmland. It is the desire of the residents that the town remain a rural town.